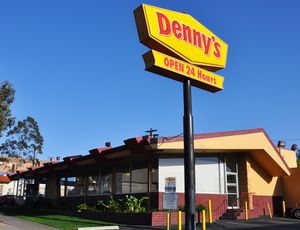 If any of you have been to any of my concerts recently you have no doubt heard my ramblings about being middle aged and on the road. I have even written a song or two about it. I think just the time my head begins to catch up with the notion of being middle aged I will probably be a senior. Indeed, finding myself in an ironic mood, awhile ago I ventured into Denny's restaurant just to take advantage of their seniors menu, (I don't know if I can recommend doing that). When I got home I sat and stared out my window in silence for awhile trying to comprehend the significance of what I had just done. Strange days. Just when you think you might finally have something worthwhile to say at your concerts your buddy starts complaining that you talk too much:) 
I often think about how absurd it can feel driving all over the country doing solo gigs all by myself. I mean, is not a strange way to make a living? I get the sneaking suspicion that it is a younger man's job. Don't get me wrong, I will probably be doing it to some degree as long as there are people willing to listen to my songs and stories. However recently I have made the decision to slow down just a bit and concentrate more on helping my wife in her publishing/writing business (La Plume Press, Lee Strauss books. Check it out online). I also hope to plug a bit more into the local music scene here in BC which is something I have neglected to do for many years now. This will be easier on my middle aged frame (jet lag sucks) and less hectic. To that end I will not be going back to Germany for my normal spring touring season. Instead I will be hanging out in Mexico for February and then coming back to Kelowna from March to mid August. I will probably accept some gigs during that time if they are somewhat regional. Our oldest son Joel, will be getting married on our front lawn in July. We are very, very excited about this and so I want to be totally present and un-distracted for that. I plan to go back to Germany for 4 months of touring in the fall. My calendar for those months is already starting to fill so if you are a promoter or interested in a house concert, best contact me soon.  
It's a big decision for me not to tour in the spring as that has been my rhythm now for many years but it feels right. I used to be the guy who was always itching to go faster. Strange when 'faster' pales in comparison to 'slower'. I hear Golden Griddle restaurants now have a seniors menus. See you there.