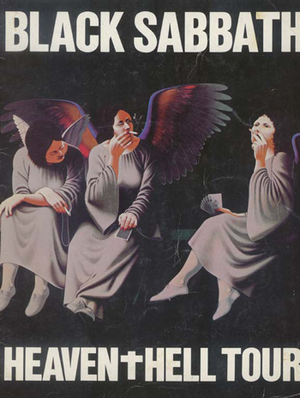 It never ceases to amaze me how thin the line is that I walk on as a singer/songwriter. I can be going along concert after concert thinking that my confidence is great, timing is sharp, I am feeling connected to my audiences and what I do is important and then wham… it hits me out of nowhere; a bad night. The symmetry is off. The jokes don't work, the stories sound inane to me and the songs are flatter than a stale beer. I am background music… my worst nightmare. I think Paul Simon wrote about it,
".. and all my words come back to me in shades of mediocrity like emptiness in harmony.. "
I didn't see it coming.
The effects are profound and immediate. The veneer of confidence that I was imagining to be a foot thick is suddenly revealed as paper thin. Suddenly I am a washed up has-been and I never want to see the front end of an audience again lest I die a thousand deaths all over. I know these 'gigs from hell' have to happen from time to time, but why is the feeling of wanting to quit so strong after a night like that? Am I that fragile? I have 'quit' being a performer about 134 times. And those are only the ones I can remember.
When I get the courage to look in the mirror, I often 'reflect 'on the weird life that a singer/songwriter chooses to live (oh yes, it's a choice). I mean think about it. Our job is to fill a room with people who we expect to all sit quietly and listen to our every word for 90 minutes. What a tormented way to pay the rent. God help me from ever becoming narcissistic because my chosen profession can lead me down that path if I don't find some grounding.
There is of course the song you labored to write, the hours of practice you put in and the courage to bare your soul in front of strangers. But the real tension for a lot of us is that we have fallen into the trap where our art defines us. We have embraced the notion that what we do is who we are. I have often stared at my hands wondering what else these things can do. I don't mean paint or sculpt. What else can these things do besides art? Something else important.
This is why the motto of 'Faith, Art and Justice' has some solid meaning for me. I believe it is important for me as an artist to be active in life in such a way that I am afforded a different view. I need to be doing stuff that doesn't benefit me directly, when I am not getting approval for my art. Something that is helpful to others and the focus is off me completely. As I look around the industry of music I see that many artists must have come to the same conclusion. There have been many charities and causes that are supported by, and founded by music artists. Bono for example, has not only founded his famous ONE campaign but also supports 31 other charities around the world. The list of celebrities that heavily support charity is long with many of them not only writing cheques but actually getting their hands dirty in the work. I like to believe that it goes beyond the need for tax write-offs and easing of conscience. I think that for many of them the motivation is to have a stark reminder that the world does not revolve around them. That's a healthy motivation. Faith, in the same way is also a positive agent for this in my life. It's simple; I am not God. I am not even a god. I think someone else is and He does a better job of it than I ever would.
I am no celebrity and I don't have a lot of money but in whatever way I can I want be involved in helping others somehow; especially if it is someone less privileged than me, especially if it involves me putting down my guitar once in a while. Not because my art is not important but because I need to know that after the painful gig I just had there is still a reason for me get up the next morning and carry on. I might have do what my friend Narcissus did not do; I might have to look beyond my own mirror to find that reason but when I do I suspect that I will be able to look that gig from hell straight in the eye and then move on.