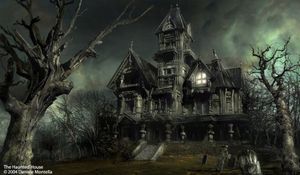 The gig was in a coffee house in Altensteig, Germany, which is a beautiful little hamlet in the Black Forest. My hotel that I had booked online was in a nearby village about seven minutes away. I didn't realize it was in a different town, but hey, no problem. I had an hour to unpack, shower and get to the sound check at 6pm. All I needed to do was get the gig address from my online Google calendar. No sweat.
There was nobody at the front desk so I rang the bell and waited. The place was kind dark and musty smelling and there were two old guys sitting at the bar drinking beer and staring at me. Finally to my surprise, one of them got up ( I'll call him Fritz) and started shuffling towards me muttering under his breath. I understand German perfectly well but Fritz' Bavarian accent was off the charts. In my best German I told him I had a reservation under the name "Strauss". He shuffled right past me, saying something about "reservation means nothing here". Then as he randomly picked a key from dozens of keys hanging on the wall I understood. I was the only guest. Weird.
That was the beginning of a strange night. As it turned out, there was no internet in the hotel.
Sure, there used to be, but it hasn't worked for a long time and, no, there is no cell service here. If you walk across the street to the railroad tracks and hold up your phone you might get something.
I tried. It didn't work. (The old guys in the bar probably had a good laugh at that one.)
How was I going to find the gig? I ended up getting back in the van and driving toward Altensteig, and once I got cell phone reception, I phoned a friend who knew where the gig was. But not before Fritz stopped me in the parking lot to let me know that the hotel shuts down at 10 pm and if I was staying out longer he was going to have to show me the secret door. Secret door?? Crap. And I was almost an hour late for sound check already.
After the gig I found myself out in the middle of backwater Germany in the pouring rain. I was 12:00 midnight, and I was trying to find Fritz's secret door in the back of the hotel somewhere. I finally got into the hotel but then I couldn't find the hall lights. Seems they had also been shut down. I was on the first floor. My room was on the third. I was alone in this place.Thank God for my iphone which may not get phone reception here but it was now my flashlight and I read the room numbers by its ghostly light. I navigated through the maze of hallways and stairways--rooms 114, 116, 118….Where's the elevator? Oh it's turned off. Crap. Where are the stairs? Found them. Rooms 202, 211…. I was sure there were aliens in here waiting in the dark around the corner. I kept repeating to myself "I have a strange life, I have a strange life."…250, 251…. "WHERE IS MY ROOM!"
Twenty minutes later I was finally in my room. It smelled super musty and my skin had that crawling thing going on; especially after I found a large spider on my bed. I turned on all the lights, swallowed two sleeping pills and prayed for sleep to come quickly. I tried to watch TV, but of course, no signal.
Here's some good advice for all you touring musicians. Take it from a fool who knows; always have a hard/paper copy of your tour details and addresses with you. Don't just keep them on your iphone or even worse, stored on your google account online. Especially when travelling abroad. Also, check and double check your hotel bookings. Do what I didn't do in this particular instance; read the reviews.
How about you? Do you have a "got lost on tour" story?