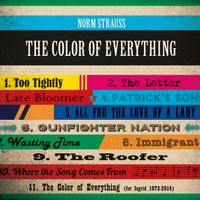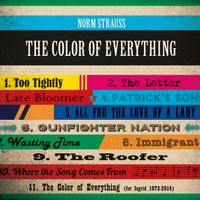 I wrote this song while staying by myself in a cabin (holiday house) on a beautiful property near Ravensburg, Germany (thank you Gabi Horn Merz ). The phrase "Sometimes we hold on too tightly." Had been running around my brain for a few months already but I couldn't quite work out what the song was to be about exactly. The idea of telling three different stories came suddenly and the song was written quite quickly. The last verse is about me.
Lyrics
She was only 18 with her heart wide open
A little too young to know when to lock the door
He walked right in when he saw the moment
tied a chain to her heart and bolted it to the floor

She hides it so well you might never see
His angry words like an anchor to her soul
Its hard to tell cause you can't see the bruises
She says he will change as he tightens the hold

You know she should leave him and hit the rewind
but she's addicted to his need

Sometimes we hold on too tightly

He was never one to go off starting wars
but when push came to shove it began to escalate
and who is to blame? Everyone's the victim
But sometimes that gavel comes down on both sides of the strike plate

that pill is so bitter it can last a lifetime
like poison to the soul

Sometimes we hold on too tightly

We hold ourselves hostage afraid to let it go
caught between walls we can't see
it's not like no one told us, it's not like we don't know
If fear is the prison, courage is the key sometimes

I thought life was like a roadmap, easy to read
just chart your own course, ya that's what I heard
but when dreams don't come true you lose your navigation
and faith is a big word, surrender is a big word

Sometimes we hold on too tightly.