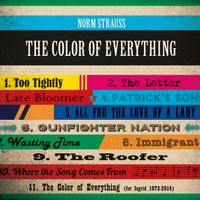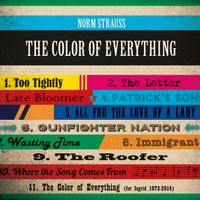 Originally recorded about 10 years ago with Smith Funk and Strauss, I always felt that version lacked the testosterone that the song needs. I wanted lots of male vocal on the chorus and louder guitars. I put a comment of facebook asking if any men out there wanted to sing on my next CD. I got 45 replies from all over the world. What you hear on this recording is about 35 of those voices sent to me via internet. Listen close to hear all the different accents. Fun.
Lyrics
Guinevere and Lancelot, Cleopatra and Anthony
Passions burn and ships set sail. All for the love of a Lady

It's been the same all down through the ages
One of life's great mysteries. Every fool turned into a hero
All for the Love of A Lady

While there is still some honor to defend and some poor dragon to be slain.
There will be some fool who will fight on to the end
To endure for the promise of the love of a lady

Writers go ahead and write your story
I can tell you what the end will be
A whole fortune will be forsaken all for the love of a Lady

They try to tell me that those days are gone
but I raise my glass to chivalry
and every noble deed that's been done
All for the love of a lady.