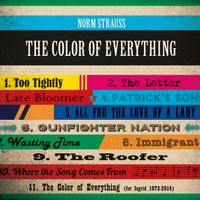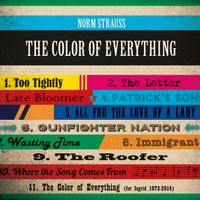 This is a Canadian's point of view of the gun laws in USA, (or at least my point of few). Sometimes south of the border it seems like one big theme park ride. What if there was a ride called 'Gunfighter Nation"? A little sarcastic fun.

I grew up with guns. Got my first 22 caliber on my 13th birthday. I like guns. I can shoot pretty good too. There is no scenario I can imagine within the bounds sanity where I would find it helpful to have a rapid fire assault rifle in my closet.

Of course, all won't agree with the sentiments in this song but at least the reverse guitar leads are kind of cool.
Lyrics
Won't you take me down, down to the wild frontier
I want to meet an action hero, bring back a souvenir. I want to have some fun keep the piece in the neighborhood
I want to shoot a gun like they do down in hollywood.

Down south of the border, they got some things down there that I'd like to see
They keep the law and the order because even the kid next door could be packing heat

See them stop those crazies in a way you'd never guess
get a new gun down at Wall-mart. Put that Ar-15 to the test
Gunfigher Nation

From Binghampton to the halls of Columbine
Since the civil war the constitution's on their side
welcome to the rodeo, there's 3 shot dead in Texas A&M.
Remember the Alamo, so keep you background checks for the Canadians

Who's gonna stop the crazies? Save the crop from the weed? Put a gun in every home cause more arm chair sheriffs are what we need
Gunfighter nation

Won't you take me down, down to the wild frontier
You know they got some things you just can't get up here
down south of the border, you get to see first hand how the west was one
they keep the law and the order
The sixth grade teacher's got a loaded gun
(survival 101)

See them stop those crazies on the next shooting spree
with just a military rifle and a high capacity magazine
Who's gonna stop the White House from parking their tanks on my front lawn
There's slapping leather at high noon
there will be pistols at dawn

Gunfighter Nation