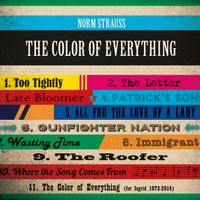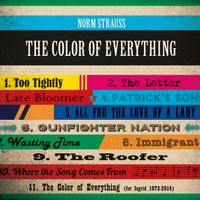 Inspired by the stories of many immigrants after the second world war. In particular my grandfather Gustav Strauss. I never met him because he died before I was born. I wrote this song soon after getting the full story from my dad who was 17 when he came to Canada with his parents. Thanks to Andrew Smith and Kim Johnson for helping me tweak the lyrics.
Lyrics
t was a bright October morning in 1952
as we gathered on the docks of Bremen Harbor
and we held our breaths and hoped that all the stories told were true
a frontier land with promises of more
are there any dreamers still alive after the war?

after 14 days of sailing on the rough Atlantic sea
we slipped like ghosts into the port of Montreal
with all that I possessed and my wife and our 4 children
and I don't know if I've ever been that cold
starting over at 46 years old

follow your heart, even to unfamiliar places
follow your heart, writing your story on these pages

my brother said that he would meet me
so we boarded the train
past frozen lakes and endless prairie skies
he said, "This land is so big you can finally be yourself.
Let these open fields free your captive soul or let those wild mountains
swallow you whole."

The land that I called 'Father'
still comes to me in dreams
and sometimes I wonder
where would I be?