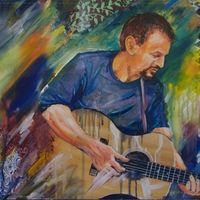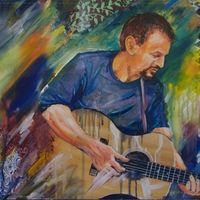 I am hoping that by the time this CD is released this song will be a bit outdated. Like many people I am disturbed by the images on CNN of Ghaddaffi giving a speech, more like a rant, from on top of his palace walls. How does a man's ego get that big? Incredible. Sad. Dangerous.

Lyrics
The sun comes down like a desert hammer
Evening falls like a wall in Tripoli
And in the land of the iron fisted
Hope is a word spoken in secrecy
See the madman clothed in a Bedouin shawl
Tyrant-thief shouting from the palace wall

Looks like the devil, looks like the devil, looks like the devil trying to play God.

Caught in the lense of Al Jazeera
Another day of rage dawns in Syria
Anger floods the road to Damascus
While the president mocks the mass hysteria
See the madman smile in his suit and tie
Hear the desperate chants while the bullets fly

Is it twisting you this clinging to absolute power?