Here's the "official" biography
Norm Strauss is a concert/recording artist who has toured extensively in Canada, Europe and parts of the USA. He has recorded 15 full-length solo recording projects and appeared on eight compilation and live compilation projects released both here in Canada and Europe.  Norm has written hundreds of songs some which have been published internationally and recorded by numerous artists around the world. His concerts have been described a 'journey of the heart' accompanied by world class finger-style guitar, vocal and story telling. 

Norm is also a seminar speaker and record producer and has a touring schedule that takes him all over the place. If you are not familiar with Norm's brand of eclectic roots/americana/blues style music you owe it to yourself to listen in to the conversation.


PRESS RELEASE:
Canadian born singer-songwriter Norm Strauss is known for world-class songwriting, storytelling and guitar playing. Always thoughtful, always authentic, his career spans almost 30 years and he is a masterful performer. He has gained rave reviews in every coffeehouse, festival, theatre and folk club that he has played and is always asked to return to those same venues. He maintains a touring schedule of roughly 110 concerts per year across Canada and Western Europe and his performances have been described by newspapers and concert reviewers as  'A journey of the heart' (Cochrane folk Club) and 'Masterful with Pure Emotion.' (Max 30 Klub, Augsburg). 
 If you like authentic music, delivered masterfully with humor and heart, you owe it to yourself to experience this world class artist live and in concert.

"A true, full blooded musician from head to toe." Stefanie Kloss The Voice of Germany 
Masterful Musicianship. Wonderful songwriting!-Gilli Moon songs alive Los Angeles
You will see how spiritual music can be! -Pep Estrada Vamp Club Palma Mallorca
This is the 'unofficial version'.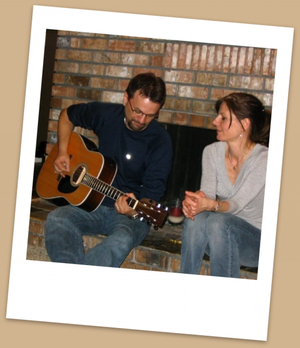 Don't read this if you have attention deficit.

I was born in Prince Rupert BC and grew up mostly in the northern towns of British Columbia like Vanderhoof, Williams Lake.... Places you would have a hard time finding if you didn't know where they were. I come from a very musical family. In fact, unless you played an instrument or sang you wouldn't even be considered for the part.

I played as a drummer in various rock bands through high school but never thought of myself in the role of a singer/songwriter. I never even played guitar back then. That came after high school when I was working in the timber camps of central BC. In the winters we would be stationed in logging camps deep in the forests about 150 km from the nearest town. I picked up guitar then for the first time because I had nothing else to do in the evenings.

That was how it all started. 21 years old sitting in my bunkroom with the smell of pine sawdust and chainsaw oil in my nose and the sounds of James Taylor, Mark heard and Paul Simon in my ears (via my cassette player.) I would try to figure out what they were doing and try to mimic the picking on my $400 Yamaha acoustic. I spent almost 3 years doing that.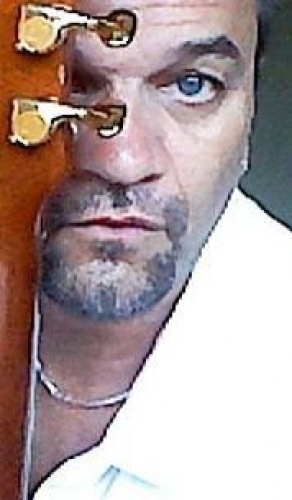 I started writing songs soon after when I moved down to Kelowna to explore the 'big city'. I was amazed when people would actually sit through the songs. Eventually I recorded my first project (for the tidy sum of $150.00 on Malcolm Petch's home stereo system). Malcolm had figured out how to bounce tracks between two cassettes and thereby create multi-tracking. I sold 500 copies that summer and was introduced into the world of making music to pay rent. I have been doing more or less the same thing since then.
I have been happily married now for 30 years. My wife is a best selling author of murder mysteries. You can see her stuff at www.leestraussbooks.com. We have 4 kids all grown up now. We divide our time between Dresden, Germany. Mexico and Germany.